"WE WANT THE SUCCESS YOU EXPERIENCE IN THE GYM TO CARRY OVER INTO EVERY ASPECT OF YOUR LIFE." -Coach Frenchi
The nature of our training challenges the body, getting strong and fast, while testing the mind and spirit, getting mentally tough. We lift weight, we move our bodies and the weight fast, and we actively discipline mental fitness.
MEMBERS' SUCCESSES…
At CrossFit Bury, we believe that our athletes' overall work ethic, integrity, courage and capacity for a powerful life is increased, workout after workout. CrossFit workouts, known as 'WODs' or 'workout of the day', combine elements of cardio-endurance conditioning, gymnastics and weightlifting.
"Crossfit is one of the hardest things I've ever done and at times its really challenged me. The support, and positive reinforcement of the classes has kept me engaged and wanting to return each week.
There's a great community at the box with members of all shapes, sizes and age - CrossFit really is for everyone. "
"My kidney function has got even better and my blood sugar readings which were high and showed me I was at risk of diabetes have dropped back to normal levels. This is all down to WODs at Crossfit Bury. It's given me even more incentive to work harder "
"'ve seen an increase with my muscular endurance, ,an increase in my cardiovascular fitness, adding muscle mass and a reduction in body fat.
The level of detail and programming of each session is second to none. The focus on technique, correct range of motion and that balance of strength and fitness leaves you walking away with a renewed sense of energy."
"I've always considered myself one of the less fit"players on the hockey team, however following a recent fitness test in prep for preseason I finished TOP 3 in all areas. I was amazed! The comments from our fitness coach were 'you have no particular area of weakness, keep doing what you're doing'! - all I'm doing is CrossFit! My body shape has also completely changed, I look slimmer, am more toned, have smoother curves, my bums had a lift and I'm getting definition."
"I get a real thrill from gaining strength and seeing the weight I can lift increasing steadily. I've been coming to CrossFit Bury since February 2017 and have lost 12% body fat and over a stone in weight without any changes to my diet going from a small 14 to an 8/10. I love that much of the training is weight based and am seeing dramatic changes in my body shape. I have visible tone in my arms, back and shoulders and even have some abs peeking through."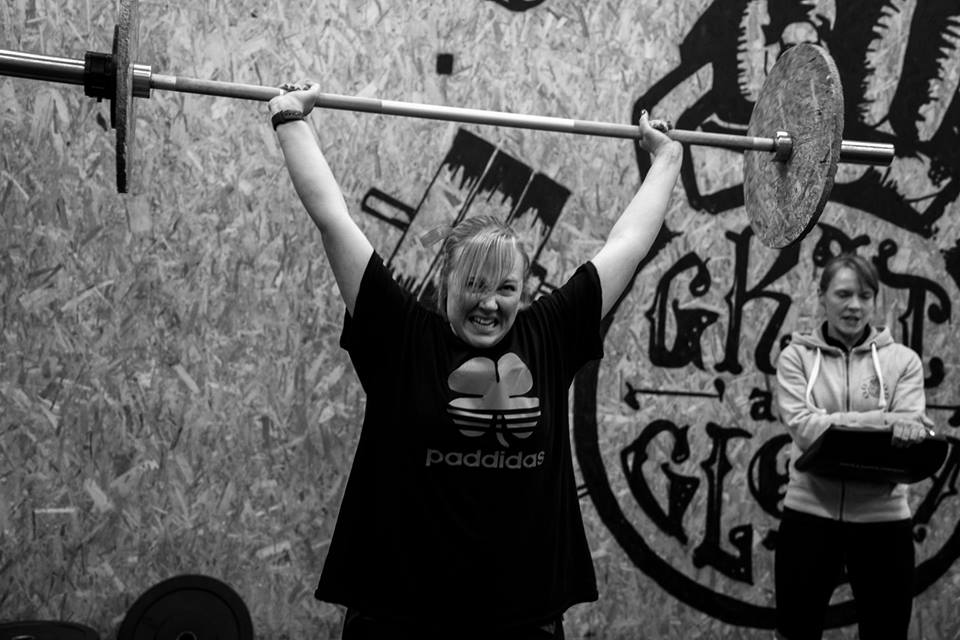 "I joined CrossFit Bury in April 2018 after many failed attempts at going to gyms as you feel very much on your own and no real motivation. However since joining CrossFit Bury I have never felt more welcome, motivated and determined, with the added bonus of being made to feel like part of this fab group of people. I am by no means anywhere near peak fitness (hence trying to get fit) but in the couple of months I have been going here, the improvements I have seen in myself have been fab."
"There is a great atmosphere, and not only have I made great new friends, I enjoy going to this box. I hardly miss a session now as I'm so excited about going to each one. I have been able to push myself further than I thought I could through Frenchi's excellent training programme and coaching."
"Since starting in January 2017 there is no looking back! I wouldn't be without it, and for the first time in 6 years, after two kids, I'm going to be happy in a bikini (no tankini's!) this summer!!! Try it...you just might like it!!! ""
"The coaching by Frenchi is amazing, as he is able to understand the level you are at and work with you to scale the workout to your level, but at the same time give you the encouragement to push yourself to the next level."
"The sessions are varied and no two days are ever the same so it never gets boring. The class sizes are small and friendly so it's easy to ask for assistance and plenty of time is spent on technique."
"I find the coaching from Frenchi very high quality - he takes time, not just in the fundamentals, to make sure you have the basics down before moving on to more complex movements or lifting heavier."
"If you are looking for something to challenge you and push you to your limit then definitely try Crossfit Bury. Frenchi is great at pushing you to your limits.I feel like my strength is improving already and my confidence is growing too."
"I'd recommend becoming part of CrossFit Bury to anyone at any level of fitness- there is no judgement- only motivation, everyone is at different levels and you're only trying to better yourself."
"The coaching standard is first class. Frenchi knows his stuff and is constantly monitoring you to ensure you keep good form and use correct technique. After just over a year at Crossfit Bury I'm the fittest and strongest I've ever been and I'm loving how my body looks."
"I wanted something that would challenge me but also fit into my busy schedule. Crossfit Bury ticks all of those boxes and more! Everyone has been so welcoming and I feel like a real part of the gym!"
"I have joined a gym and been to classes in the past but have always given up after a few weeks because I felt like I was going it alone. It's the total opposite at CrossFit Bury."